Plasto 6 Layer Double Foam Tank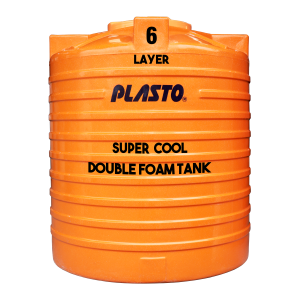 In a world where access to clean and dependable water is increasingly vital, Plasto offers an exceptional solution for water storage needs – our 6 Layer Double Foam Tank. We understand the critical role water plays in our lives, and we've designed our tanks to ensure that your water supply remains safe, secure, and readily accessible.
Unmatched Durability: Our tanks are built to last. The 6-layer construction ensures superior strength and resistance to wear and tear. They can withstand extreme weather conditions, UV radiation, and corrosion, making them ideal for both indoor and outdoor use.
Double Foam Insulation: The innovative double foam layer provides excellent thermal insulation. This feature helps in maintaining the temperature of the stored Water.
Versatility: Plasto tanks are versatile and can be used for a wide range of applications. They are suitable for storing water, agricultural, industrial, and more. Their robust construction ensures compatibility with various substances.
Environmental Sustainability: We are committed to environmental sustainability. Our tanks are made from high-quality materials that are recyclable and environmentally friendly. By choosing Plasto, you are making an eco-conscious choice.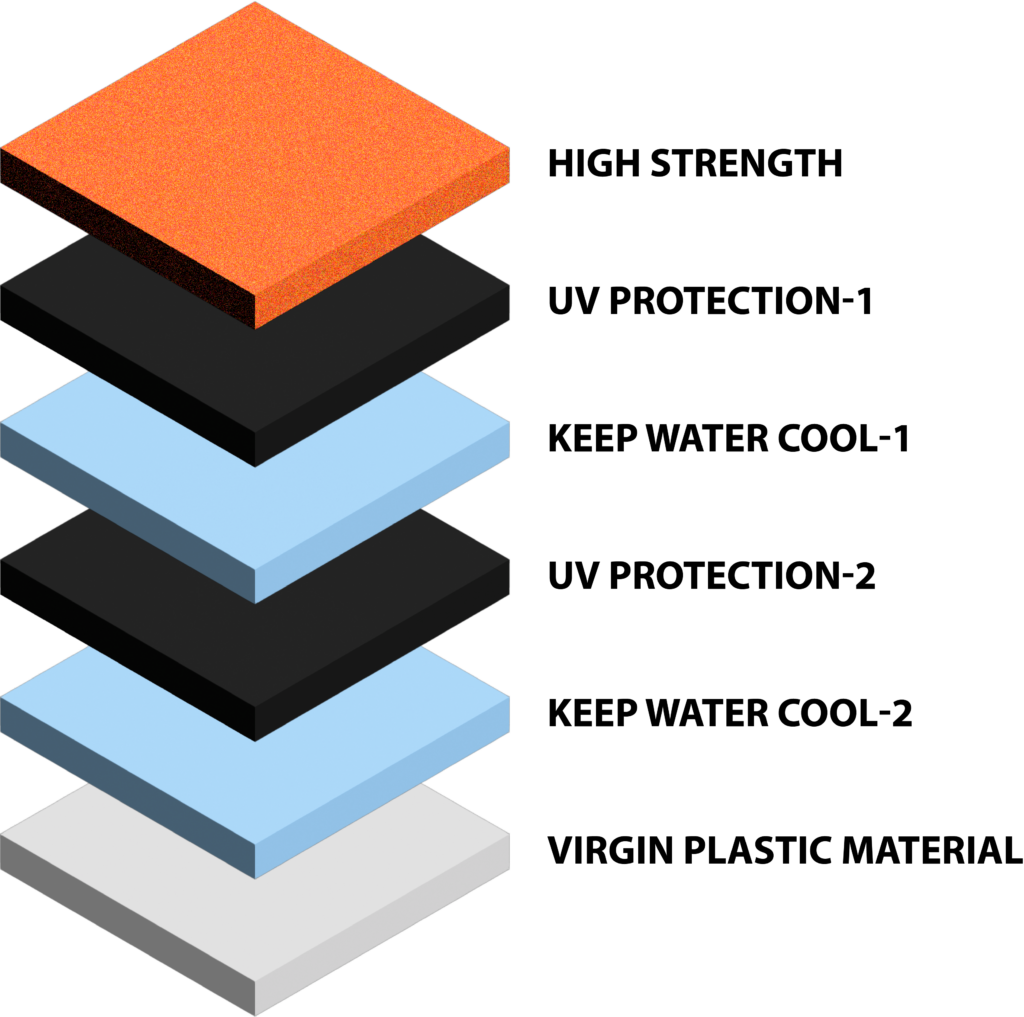 Capacity Range From 500L – 2,000L
Height: 42 – 61 Inch
Diameter: 33 – 54 Inch
Virgin Food Grade Material
10 Year Guarantee
weather resistance
| Capacity (L) | Diameter (MM) | Height (MM) |
| --- | --- | --- |
| 500 L | 850 | 1060 |
| 750 L | 1,007 | 1,120 |
| 1,000 L | 1,080 | 1,255 |
| 1,500 L | 1,260 | 1,410 |
| 2,000 L | 1,365 | 1,560 |