CPVC Pipes And Fittings - A New Generation Piping System
To have clean and safe drinking water, it is important to choose right piping solution. As there are number of options available in the market it is quite confusing to choose the right one. The superior strength and performance of CPVC pipes make them perfect for residential, commercial and industrial plumbing applications. Here are some advantages of CPVC pipes to understand why CPVC is leading the market of piping system.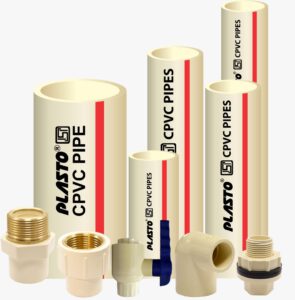 What Are CPVC Pipes? 
Chlorinated polyvinyl chloride (CPVC) is a thermoplastic produced by chlorination of polyvinyl chloride (PVC) resin, which is significantly more flexible and can withstand higher temperatures than standard PVC. Though both materials are made from the same basic elements, the key difference is that CPVC is chlorinated. This difference of chemical makes CPVC able to withstand temperature differences in a way that PVC cannot. CPVC pipes can be used for hot and cold-water delivery pipes and industrial liquid handling.
Pros Of CPVC
Durable: Since CPVC is a plastic material, it does not react to corrosive substances and does not rust, so its lifespan is longer.
Strong: CPVC has ability to handle high water pressure, making it a good material for a main water supply line.
Easy to Use: CPVC is also quite lightweight and flexible, which makes it easy to move and work with.
Cost Effective: Though CPVC, is a budget option compared to metal piping materials.
Temperature Tolerance: CPVC is able to withstand extreme temperatures up to 200 degrees Fahrenheit. This equips CPVC to handle hot water transport.
Chemical Resistant: CPVC materials are resistant to many everyday household chemicals.
Self-Extinguish ability: It has a self-extinguishing function that does not catch fire when exposed to fire
Reduction of greenhouse gases: It contributes to the reduction of greenhouse gas because the amount of carbon dioxide gas emission is small.
Low Friction Loss: The coefficient of flow velocity (degree of smoothness of pipe inner wall) is higher than other piping materials, so friction loss is small.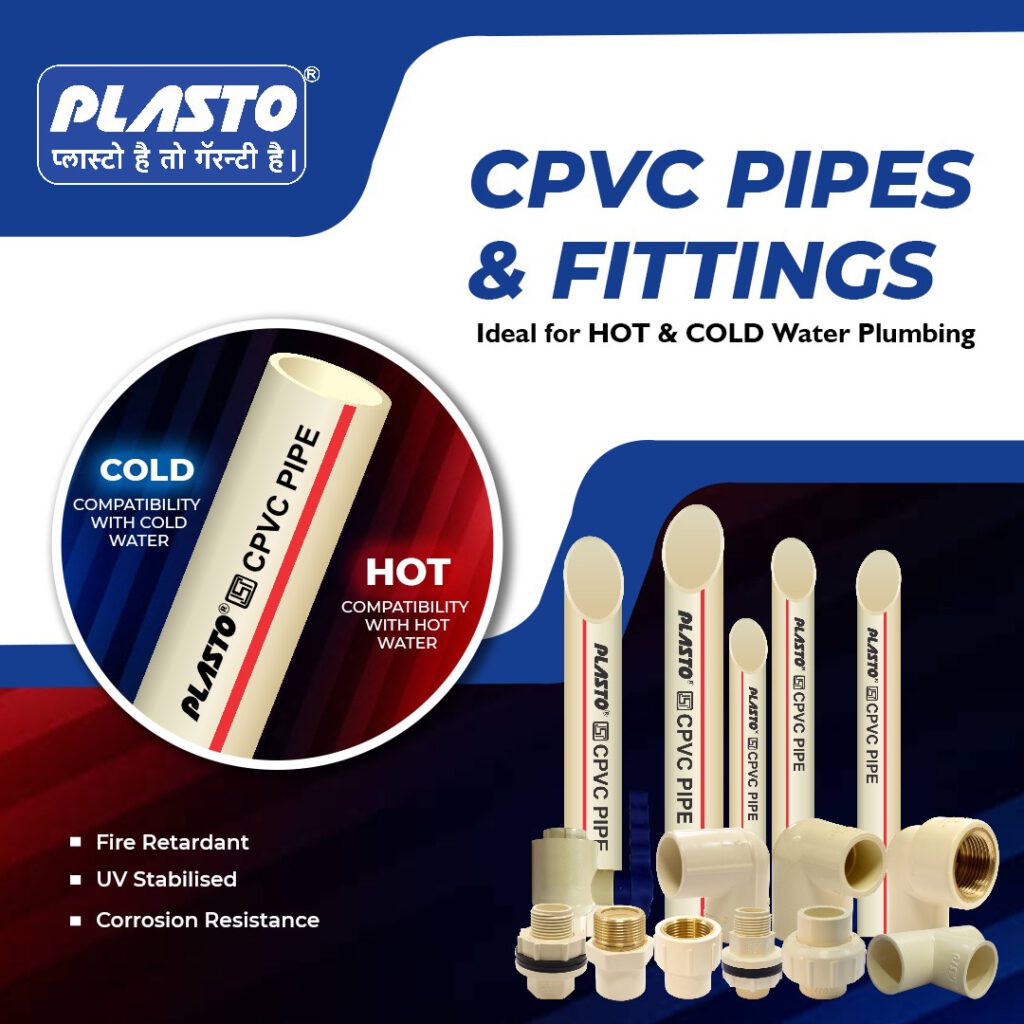 CPVC Piping Systems Are:
Environmentally friendly
Provide long service life
Easy to install and handle
Corrosion resistant
Cost effective
Widely accepted by codes
CPVC Application
Indoor and outdoor Installations of hot & cold-water plumbing lines
Solar water heaters
For concealed, down take & terrace looping
Public utilities & swimming pools
Residential & commercial buildings
Due to the excellent quality testing, our CPVC Pipes and Fittings maintain long term structural integrity and strength and are expected to last up to 50 years under optimal conditions. We offer CPVC water pipe, CPVC pipe fittings and drinking water pipe to ensure safety, durability and reliability for cost-effective residential plumbing systems.